---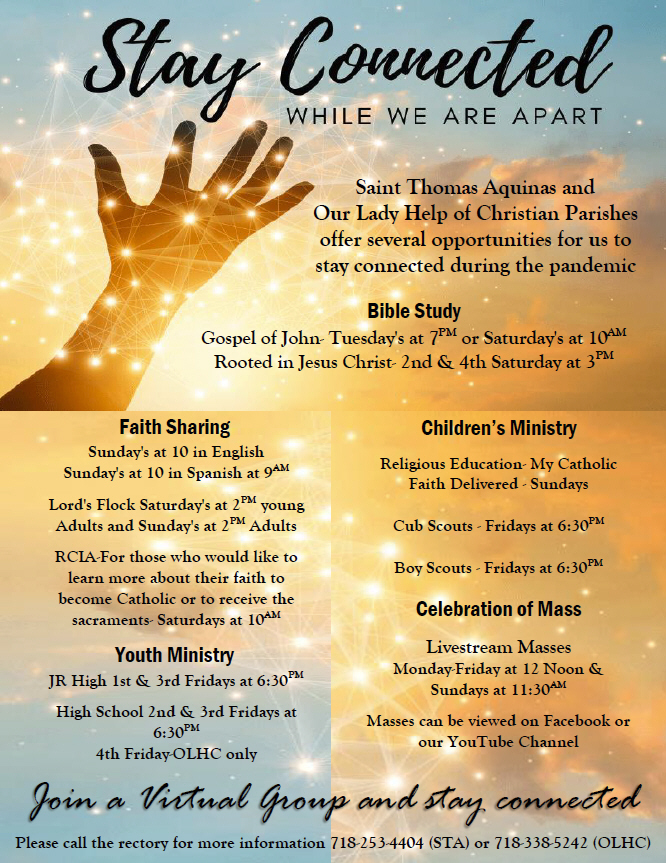 ---
Dear Brothers & Sisters,
As you know our parish is in the Red Zone and therefore we are limited to 10 people at a time in our Church.
Our Lady Help of Christians will be open from 8AM-12Noon daily and on the weekends from 8AM-12Noon. The Church will be closed 15mins before our schedule Masses and will reopen immediately following the Mass. We will continue to livestream the 12noon Masses Monday-Friday and the 11:30AM Mass on Sunday from our brother parish St. Thomas Aquinas.
---
Parish Stewardship Program
Join Us as we sustain Our Lady Help of Christians
---
---
---
The 2021 Mass Book will open on Tuesday, November 10
for Announced Intentions from January 1 to June 30
Announced Masses are $15.00

You can mail in or drop off your requests at the Rectory Office.

Please include your name and a daytime phone number.

Please note: We still have openings for intentions for the remainder of this year.
---
The Rectory Office will be opened Monday through Thursday from 10 am until 3 pm to conduct business by phone or email.
If you need to come to the rectory, please wear a mask and there will be limited access to the building. There are no office hours on Friday, Saturday & Sunday.
As stated by Bishop DiMarzio, Our Lady Help of Christians Church can be occupied by 25% of capacity, or 66 people, at any Mass until further notice. You must be wearing a mask upon entering the Church.
Mass is celebrated at 8:30 am Monday through Friday and 9:00 am on Saturday. Weekend Masses are celebrated Saturday at 5:00 pm and Sunday at 9:00 and 11:00 am.
For the sick and homebound, we will continue to live stream Masses Monday through Friday at 12:00 noon and on Sunday at 11:30 am.
---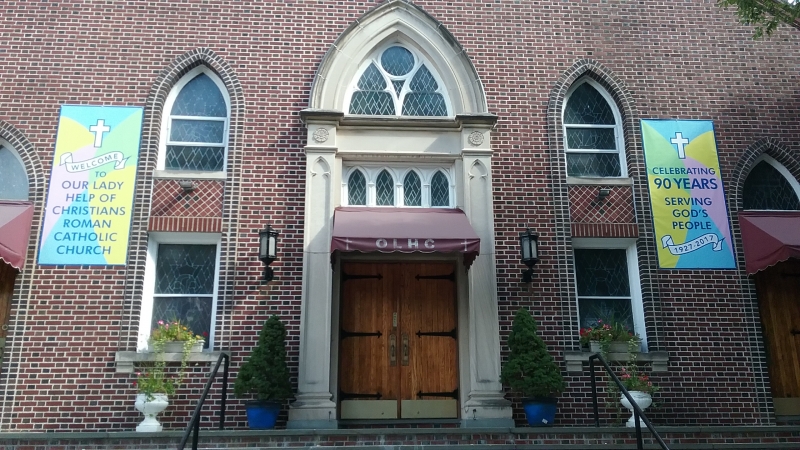 ---
Welcome to the new website of the Catholic Community of Our Lady Help of Christians situated in Midwood, Brooklyn, New York, in the Diocese of Brooklyn. We are an energetic parish made up of many people and committed to many activities designed to help people grow in faith and experience the presence and goodness of our God. We trust that this site will help you to become familiar with who we are and how you can share in all that Our Lady Help of Christians has to offer. We look forward to meeting you and sharing with you the many gifts that God has blessed us with. Welcome and may our Blessed Mother Mary continue to guide us all to her son, Jesus Christ.